At BOSSY! we get lots of products to review. That's one of the most fun parts of writing a blog and a magazine. We love trying new products and services and recommending the best of them to our readers. Now I've tried sports bras, laundry detergent, makeup, even workouts, but the
EDI Treasure Box Subscription Service
is definitely the most fun I've ever had doing a product review.
A South Florida based company, Evolution Divaz Intimates, founded in 2015 by mogul Alexis "Da Mademoiselle," is an adult line of trademarked candles, and bedroom essentials to help people bring forth their evolving desires in the bedroom. The website boasts a variety of intimate goodies, ranging from classic silky little chemises to hardcore bondage kits like a Forced Orgasm Belt and Wand Restraint Kit.
What makes Evolution Divaz Intimates special is their new monthly subscription service, the Treasure Box. What is the Treasure Box? Baaaaaaby..lemme tell you. It's a box of fun, that's what it is! Okay, let me be a little more specific. The Treasure Box service allows EDI to curate 3 adult toys/products to be sent to you a monthly basis for an affordable rate of 29.99/box. The items are selected based on your specific gender/likes/kinks, etc. They can be curated for men, women, or couples.
I was sent the couple's box, because you know…. #meettherobinsons and this is what it looked like.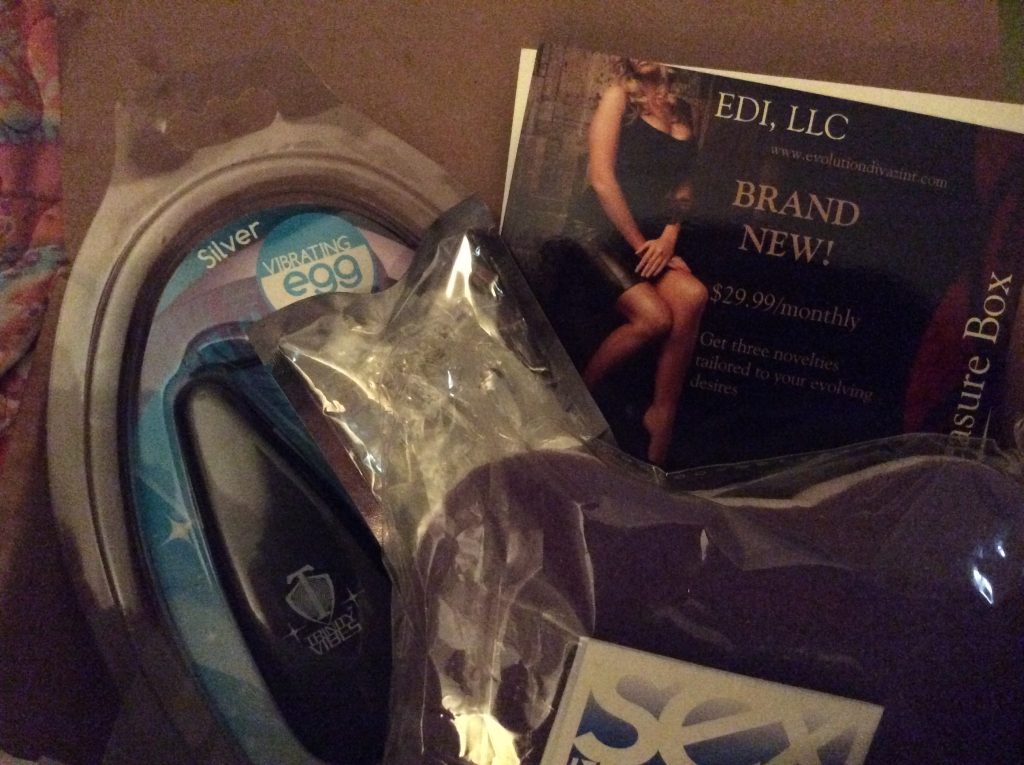 It didn't come just like that though! It was sent with totally discreet shipping, which is a BIG plus if you have nosy neighbors or a house full of kids.  It came priority mail and could have been deodorant or leggings or crayons for all anyone knew. Inside we found three carefully selected products perfect for couples' use.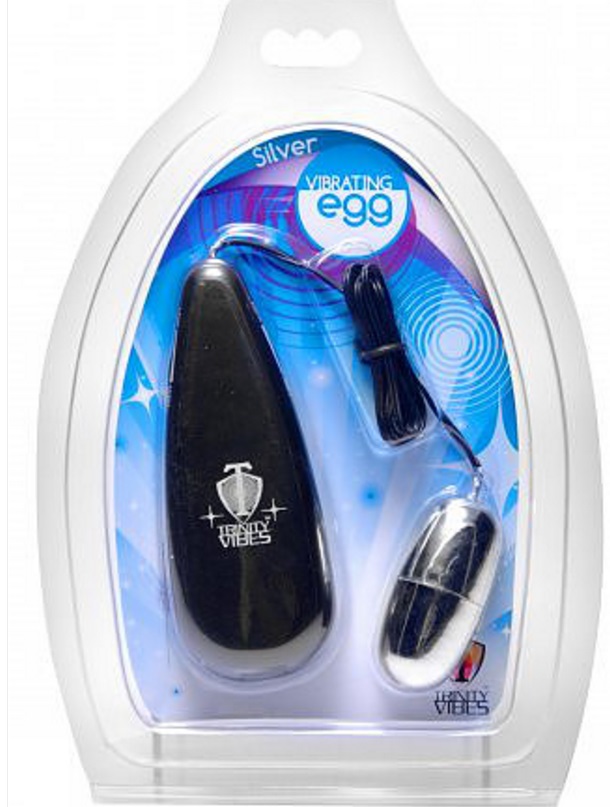 Everybody needs a trusty bullet, or so I've heard, this one came in an easy to clean silver from
Trinity Vibes
. This a great for solo play but the remote component makes it great for couples also. Allowing your partner to control the intensity can make a fantastic experience.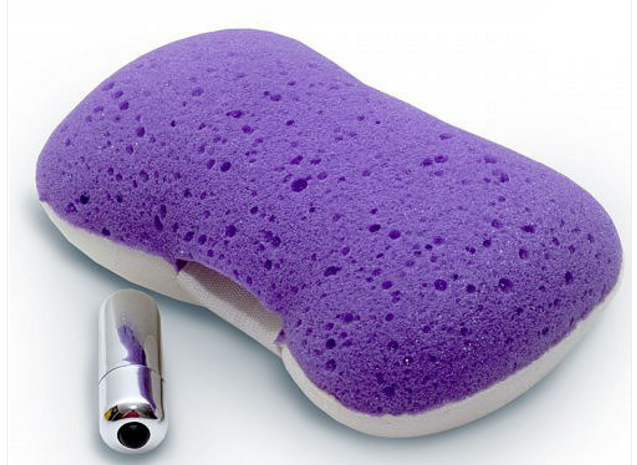 Water play with your partner will never be the same once you incorporate the
Sex in The Shower Vibrating Sponge
. This is a totally discreet toy, and looks just like a regular bath sponge. However, the vibrating insert takes shower time up a notch. BOSSY recommends taking turns giving a sensual rub down.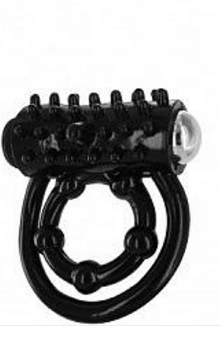 Honestly, cock rings have always sounded kinda scary but this little gel like ring was easy and fun to use. It adds spice to the regular missionary position.
After a fun and exhausting product trial (insert wink), BOSSY! recommends the EDI Treasure Box wholeheartedly, It's a fun, easy and very discreet way, to either start or add to your adult toy collection. Go ahead and
check them out
! Make sure you tell them BOSSY! sent you!
*BOSSY! Magazine receives products at no charge for review purposes, opinions are solely our own.