Let's be honest there are a plethora of shampoos, conditioners and hair care products launching practically daily. Many times I can't tell one from the other. There are so many bottles of shampoo in my house. After all, 6 people with 6 different hair textures and styling needs, there's no way one shampoo could work for us all. Or so I thought.
I was recently introduced to the TB Elixer Line created by Belinda Noguera. Noguera is the owner/operator of T.B. Studio; a salon suite located in Pembroke Pines, FL. Noguera has channeled her 33 years of industry experience to launch a fantastic line of hair care products.
BOSSY! was lucky enough to receive a box of goodies from the new line, and we are FANS!
At first glance, I liked the packaging. The bottles were large enough to hold a good amount of product but not too large that it takes up a massive amount of bathroom space or hard to handle with slippery hands in the shower.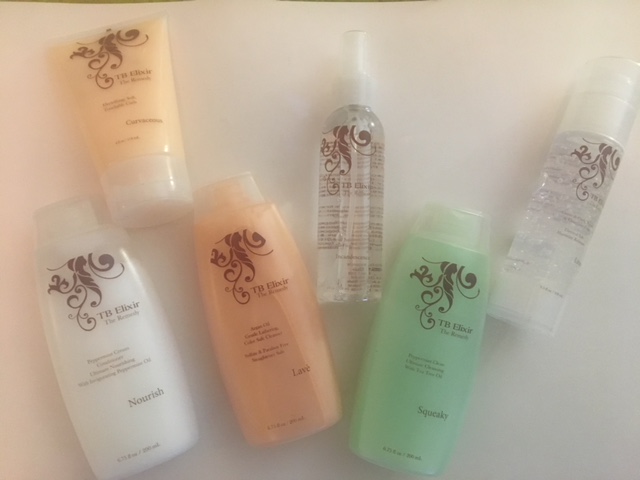 The first shampoo I tried was LAVE', a hydrating sulfate-free cleanser it was gentle but still left my hair feeling clean. The scent was light and unisex, I left in the shower and the hubby tried without complaining that is smelled girly. In my household that's a plus. The test is always on my daughters super curly hair. But it left their curls soft and clean. Their hair had slip and it got rid of a weeks worth of styling product buildup.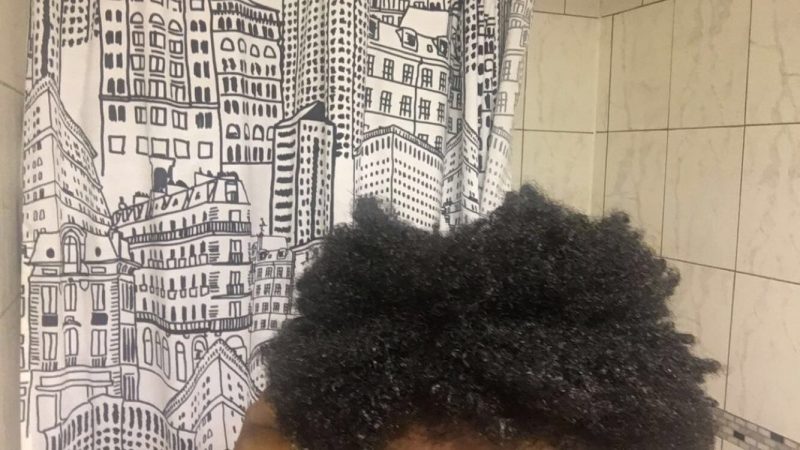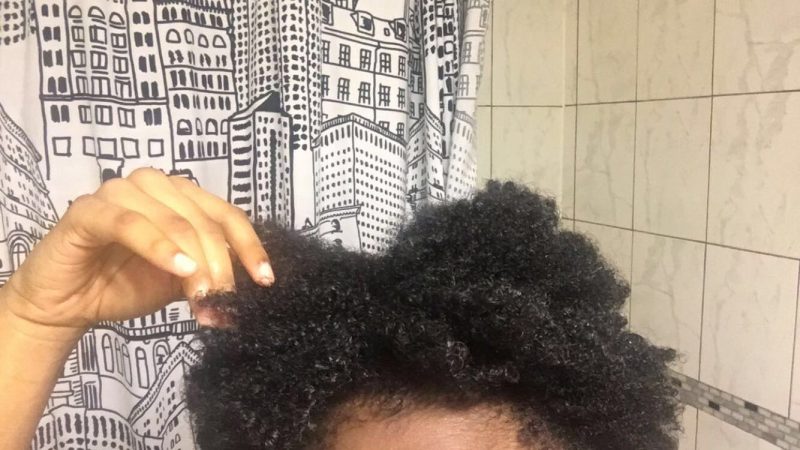 I suffer from the extremely dry scalp so even while my hair is protective styles, I have to wash my hair 1-2 times per week. So I chose SQUEAKY,  a clarifying peppermint shampoo. It usually takes at least 2-3 sudsings to clean my scalp. This pic below is a before and after with only ONE shampoo cycle. My scalp was clean and yet the product did not dry out my scalp as so often happens with clarifying shampoos.( Yeah my grays are out of control I KNOW). I've also been using the INCANDESCENCE Spray to keep my locs shiny.
That is super impressive to me.
Oh hey, multipurpose product alert! Nourish is also great as a shaving cream for men and women!!
So why should you add TB Elixer products to your holy grail items?
TB Elixer products are gentle, super effective, great for the whole family and they smell pretty darned good. When you add that to being very affordable and NOT TESTED on animals, they add up to #BOSSYApproved!
You can shop for TB Elixer Products right here at TB Studios. Have you tried them? We'd love to hear how they stack up against your favorites!