I have a confession to make. I am one of those people who is always sick. The girl whose always sniffling, battling a fever or a cough. I get strep throat and the flu every year and I am sick of it, no pun intended.
In the beginning of the month,  my family took our evacuation/vacation to New Orleans ahead of Hurricane Irma. I came back with a newly developed obsession for cafe au lait, benoits and a burgeoning cold…I had a headache, low-grade fever my body was a bit achy, I felt like there were pillows shoved up my nose and my throat felt like someone was skating on razor blades every time I swallowed.
My sons and nephews and coughed and sniffled and shivered the entire week, so I had resigned myself to a least a few days of being laid up with the same thing. It's sad but I was almost looking forward to it. At least I'd catch up on sleep.
Right before I went the drugstore my usual haul of Dayquil, Nyquil and throat lozenges, I remembered that my girl Tia of Juice Defined, LLC has a new Immunity Pack, so I asked called her up and order a 3 day supply. (Chile, they DELIVER)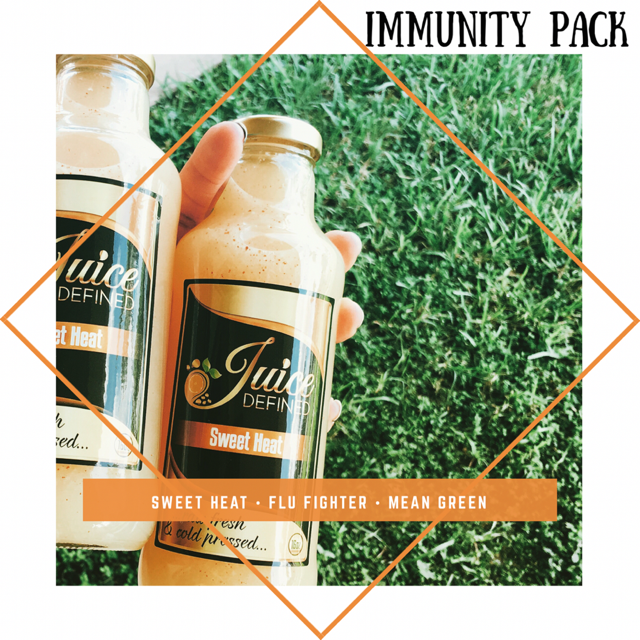 First, here's what Juice Defined says about their immunity pack "Six juices specifically targeting your immune system and making it stronger. Just in time for the fall season change. The Mean Green, great for digestion, hydration and full of antioxidants. The Flu Fighter, a natural anti-inflammatory with beta carotene, made to combat pain all while building your white blood cells. And finally, the infamous Sweet Heat, great for detoxing and weight loss, but perfect for fighting nasal congestion and sore throat."
Now I'd like to say I knew all this beforehand and chose wisely I didn't. I just asked her to bring something good.
So here's what happened after I drank 2 juices per day for 3 days.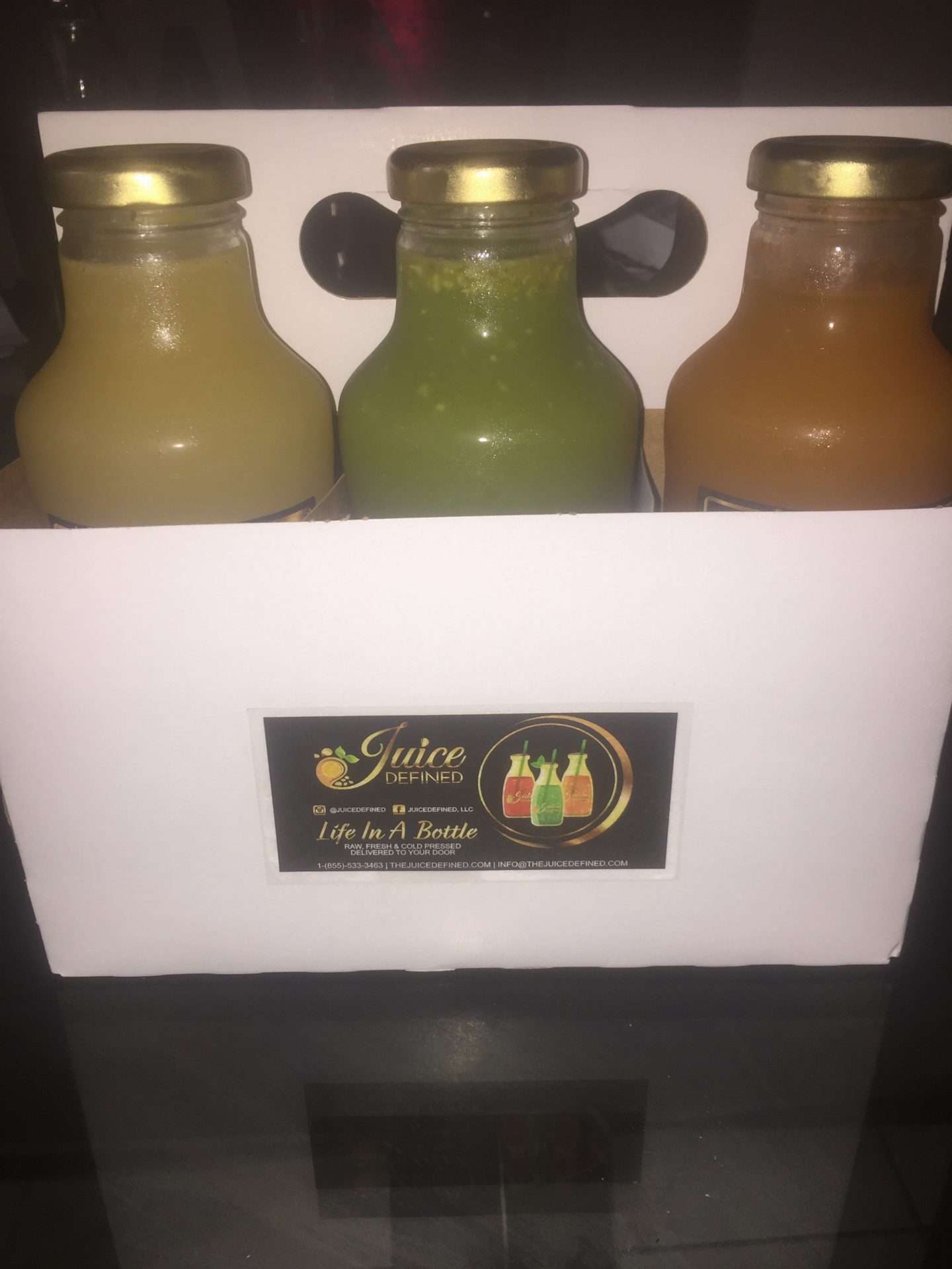 Day One – I drank a Mean Green for breakfast because I wasn't hungry like I usually am and I felt tired. By lunch, I still had a sore throat but I wasn't as tired and I could eat so I had some soup. That night I drank the Sweet Heat and it was SPICY but not unbearably hot. I like the ginger and honey flavors.
Day Two – I woke up to no sore throat! I drank a Flu Fighter with breakfast and the other Sweet Heat with Lunch. That night my stuffiness and headache were gone.
Day Three – I woke feeling pretty good. I drank a Mean Green for Breakfast.  When I drank my last juice the Flu Fighter in the early evening I realized all my aches and pains had passed and I felt fine, Whatever had been brewing kind've faded away without all the symptom ever going full blown.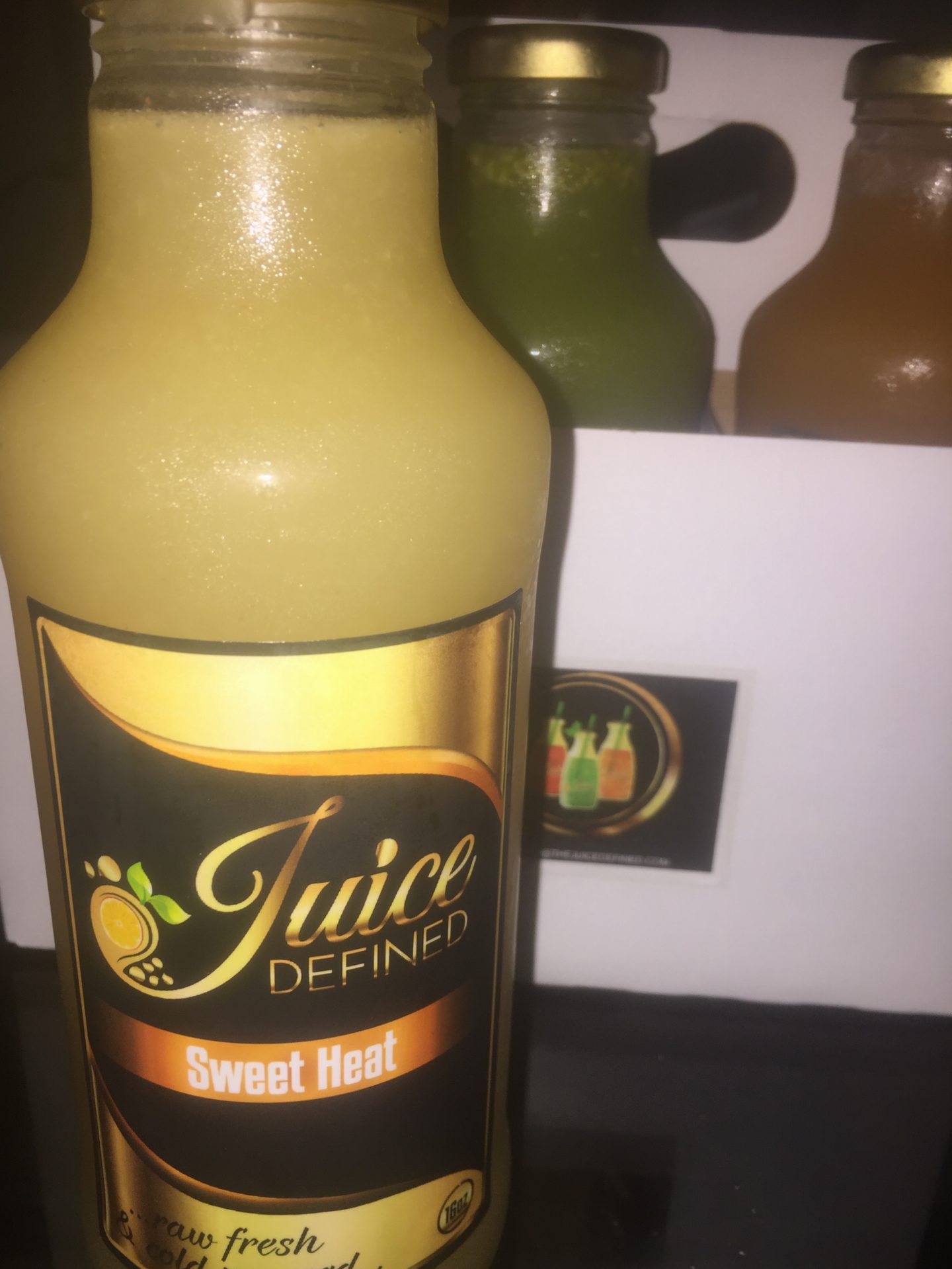 After three days my symptoms were all gone. The only over the counter meds I took were two Motrin for a headache the first day. I absolutely believe The Immunity Pack lessened my symptoms and shortened my cold.  On the other hand, I also need to come with another excuse to sleep for three days. The Immunity Pack retails for only $45.00. Also, Juice Defined is currently running a recycling program where you can return and recycle 10 bottles to receive a free bottle of juice. Save the planet and yourself!
The Verdict: Next time my kids bring their nasty germs home I'll be ready with Juice Defined, LLC on speed dial. I'm gonna #staybossy and healthy this flu season and you can too.