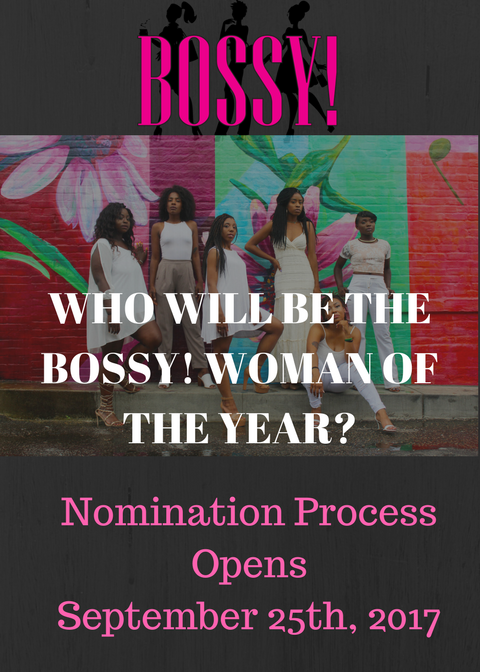 BOSSY! Woman of the Year Award Criteria
General Criteria
To be considered for any award the candidate shall:
1. Be a resident of the South Florida area.
2. Be a role model for other BOSSY! Women
3. Have a commitment to empowering women
4. Demonstrates the five characteristics of the BOSSY! Woman
B-BOLD O-ORIGINAL S-SMART S-SEXY- YOU
5. Demonstrate resilience, professionalism, and excellence in their field.
 Diversity of candidates will be sought and considered.
The judges will view favorably women leaders who have blazed trails, taken risks, broken barriers, and innovated to implement positive change. We are looking for women who displayed exceptional stamina, talent, business acumen strength of character, consistency, conviction, courage, compassion, and whose distinguished achievements inspire higher aspirations and greater hope in the women of South Florida. We are looking for applicants making huge strides in business, media, fashion, philanthropy, community activism and the arts.
The top three nominees will be honored at a live BOSSY! Event in January 2018 where the 1st Annual BOSSY! Woman of the Year will be announced.
Nominations are being accepted NOW at
info@getbossymag.com
. Please include nominee's name, city of residence, the field of "bossy-ness" (art, business, fashion, activism, etc) notable achievements and a photo if possible.